Termites
Termites work silently and invisibly, hollowing out your woodwork and hiding the damage until it's too late.
Because of the high risk of termite infestation in most homes and the difficulty of keeping them out, it is essential to have a management program in place if you want to protect your home from these pests.
Termites can build mud tubes across many feet of concrete, brick, treated wood, or metal termite shields into even the upper floors of a structure.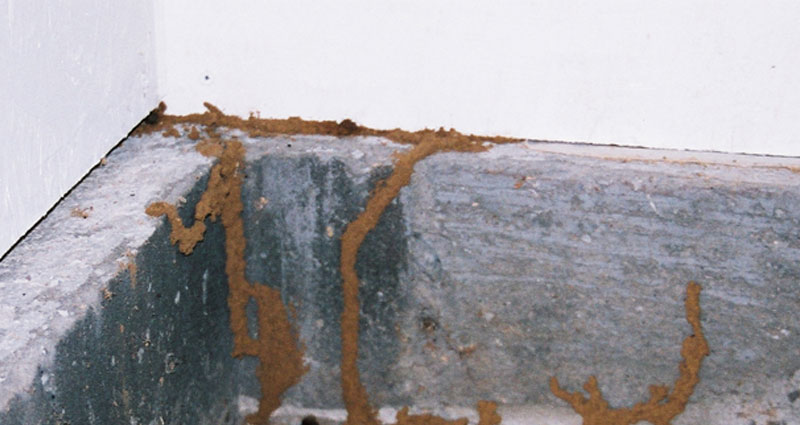 Termites eat wood from the inside out, often defying detection for years while doing extensive damage to the wood – and threatening the integrity of your home.
Give a call so we can give you a quote on setting up a management program to suit your home. Call 0490 287 815 
Our inspectors are well trained in termite behaviour. They know where to look for termites and can determine how they got there. We will recommend the best treatment method for your particular home or business, using the top rated products
CHEMICAL TREATMENTS
Budget pest Control Illawarra technicians are fully qualified and accredited Termidor Technicians.The beauty of termidor and why it is so popular is that it's a non repellent so termites don't know it's there til it's too late. The chemical also has transfer affect so as they feed, groom or touch each other, they pass chemical through the  colony
TERMITE BAITING
Baiting is the most effective way to eliminate a colony, once they feeding its only a matter of time before it reaches the Queen It doesn't matter even if the queen is not on same property, once the bait has reached her she will die
TERMITE MONITORING STATIONS
These system are compatible with most homes, they need to be monitored regularly. Some customers prefer these systems instead of putting huge amounts of chemical in soil to protect their houses Call us to find out if these are suitable for your property We use several different systems that customers can choose from Exterra, Sentricon and Nemesis.
TERMITE INSPECTION
We do termite inspection on your property using a moisture meter and in some cases and Termite Radar Detection unit With every inspection done you will be issued with a full report and reccomendations